Roxanna Albayati is a freelance cellist based in London, UK, currently completing her
MA in Performance and Music Education at Trinity Laban Conservatoire of Music and Dance.
Having completed a BMus as Goldsmiths, University of London, and with over 10 years of performing experience, Roxanna is a flexible and diverse musician.
Whilst at Goldsmiths, Roxanna specialised in classical performance under the supervision of Rebecca Turner and Danny Driver, as well as music education under Maria Krivensky. Roxanna has participated in masterclasses with cellists such as Alexander Ivashkin, Nicolas Altstaedt, Oliver Coates, and is currently training under Natalia Pavlutskaya.
Roxanna's greatest interest in performance lies in contemporary classical music. Through working with local composers and contemporary ensembles, she has become exposed and heavily involved in this part of the music world. She finds working with composers and pushing her own boundaries of performance highly exciting, and is always searching for new forms of style and preformative expression. Roxanna is the principal cellist of the
New Maker Ensemble
as well as the London Contemporary Chamber Orchestra. She has played in contemporary music conferences at Goldsmiths, as well as the University of Surrey, and often performs in art galleries across London.
As an avid performer, Roxanna regularly performs in small chamber groups for private events across London, and has performed in venues such as, the Grosvenor House Hotel, the Coronet Theatre, Two Temple Place, St. John's Smith Square and the Southbank Centre.
Orchestral:
London Contemporary Chamber Orchestra
London Shostakovich Orchestra
New London Opera Group
Goldsmiths Chamber Orchestra
Goldsmiths Sinfonia
Kings College Philharmonic Orchestra
Opera Gold
Philharmonia Britanica
Young Musicians Symphony Orchestra


Chamber Music:
​​New Maker Ensemble
Goldsmiths Contemporary Music Ensemble
840 Concert Series



Festivals and Conferences:
Cheltenham Music Festival
Compositional Aesthetics and Political Conference, Goldsmiths UoL
LSE Russian Business Week Gala
Sounds Between Festival, University of Surrey
Tete a Tete: The Opera Festival
Zealous X Festival





Side by Side Projects:
​The Amadè Players
Beijing Central Conservatory
Southbank Sinfonia


Powered by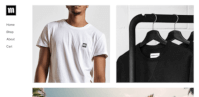 Create your own unique website with customizable templates.